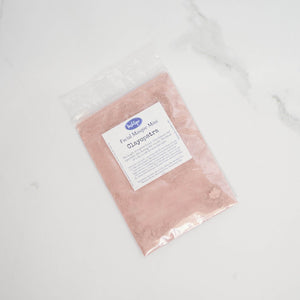 Facial Masque Minis
Regular price
$3.00
$0.00
Unit price
per
These make perfect little gifts or gift add ons. Or party favors, or business branded gifts (we do custom labeling), or a way for you to try them all before deciding which is your favorite!
Midnight- Cleanse and detox your skin. Release impurities and rebalance skin, for that midnight glow.
Tiger- Tired of scarred and damaged skin? Properly nourish skin, rebuild cells, and diminish those stripes with this fruity- floral masque!
Tropical Tease- Want that young youthful glow? Juicy mangoes and ripe bananas will revitalize your skin- leaving you shine.
Lil' Punkin- Have troubled skin? We all do at times. Calm those pesky pimples with this tomato and pumpkin based masque. *new formula (as of 9/21)
Green Goddess- Filled with antioxidants. Re-nourish dull skin. Bring out the goddess in you.
Queen- Moisturize and balance dry skin- be the queen of your world.
Sweetheart- The perfect masque for sensitive skin! Rejuvenates and moistens, leaving your skin feeling ultra soft and smooth!
Babe- Bring out the babe in you with this berry loaded anti-aging masque. Smooth out wrinkles and nourish skin. *new formula as of 2/22
Clayopatra- The height of exquisite beauty. Clay balances and rejuvenates skin, leaving skin smooth. This blend of 4 clays is safe for all skin types.
Pudding- Face mud! The classic mud masque- with a twist! Mud draws out impurities and hydrates skin perfectly. Good for all skin types.
Each pouch is meant to make 1 masque, but usually can make 2-3, depending on the consistency you desire and the masque you chose.
Each masque comes with directions and each order comes with a Masque Inspiration Card. If you would like more than one card, add that in the note to seller and I'd be happy to send extras.
If you have any questions, need specific ingredients for allergy reasons, or don't know which masque is best for your skin type, please contact us!
---