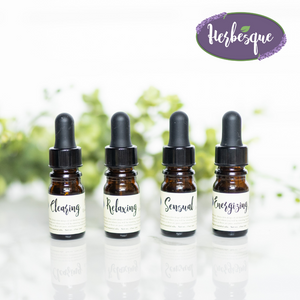 Shower Scents
Regular price
$12.00
$0.00
Unit price
per
These are made with pure plant and essential oils, so just a few drops in the back of your shower and you'll be good to go! (you can also use them in your diffuser or bath!) 5ml glass bottles with dropper tops, to keep your oils safe and easy to use. Each one is for their own benefit. Plant oils are said to help with many different things. These blends have been created by a certified Clinical Aromatherapist. Please consult your doctor before use if you're pregnant or have a medical condition.
Blends: Clearing (for allergies, cold season, etc), Relaxing (for calming down and/or before bed, for sleep), Sensual (well, you know
), Energizing (great for the morning or a boost during the day, uplifting, happy).
---